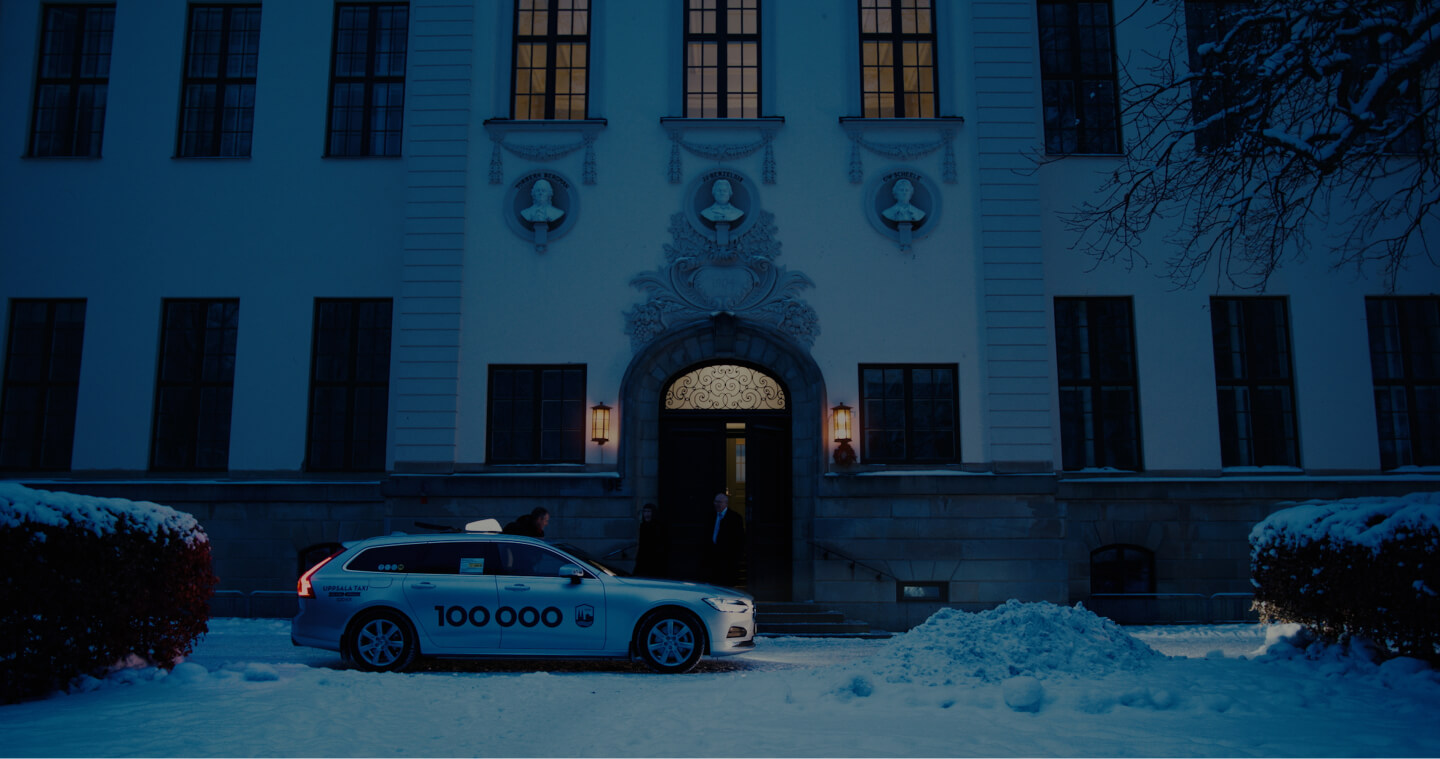 Uppsala's largest taxi company
Uppsala Taxi 100 000 AB have served Uppsala's residents with taxi services around the clock since 1926.
Transporting close to 1 million passengers per year, 2,700 per day, 125 per hour is no small challenge. Uppsala Taxi consists of coworkers who put in the extra effort. Always open, every day, 24 hours a day since 1926.
World's first
As early as 2000, we installed breathalyzer locks in all our vehicles. The locks are connected to the ignition, which prevents the engine from starting if alcohol is detected.
Open 24/7 since 1926
Since 1926, we have served customers with safe, fast, environmentally friendly and comfortable transport. On time and with friendliness and professionalism at all times.
Around the globe in 24 hours
Our taxis are doing about 25,000 miles, each day. That is equivalent to going around the globe. About 70 % of that distance is with the customer in the car.

We are members of the Swedish Taxi Association. That means that their code of conduct and ethics are implemented throughout our organization.